One of the biggest nightmares of the 21st century is losing access to the internet! With every two in three people using their mobile phones to browse the web, it's safe to call the gadget an 'essential item.'
We use them almost everywhere – from texting a friend to clicking stunning pictures, their functions are plenty. 
This makes it very difficult for us to part with our digital companions, and all hell breaks loose when our phone gets damaged.
When our phone breaks, we rush to a phone repair shop. We empty our wallets in front of the cashier and hope for the best when there is a:
Cracked screen 

Malfunctioning button

Problem with the touchpad 

Broken camera

A glitch in the firmware 

Pint of water wrecking the insides of your phone
Like most businesses, these service centers have many tricks up their sleeve that you should know about. Here are a few things that the phone repair shop technicians have been hiding from you 
The Time Factor
While this is not true in all cases, the people working on your repair-job tend to take more time, even for minor tasks. It gives the impression that the job is challenging and even experts need a long time to finish it.
After all, most of them get paid by the hour, and making a mountain of a molehill is more fetching.
Besides, you might have to fill lengthy forms and spend a lot of time in queues, making it all the more arduous. And god forbid if you land at the store during lunch hours, you might have to cancel all meetings for the rest of the day!  
Everything Can Be Fixed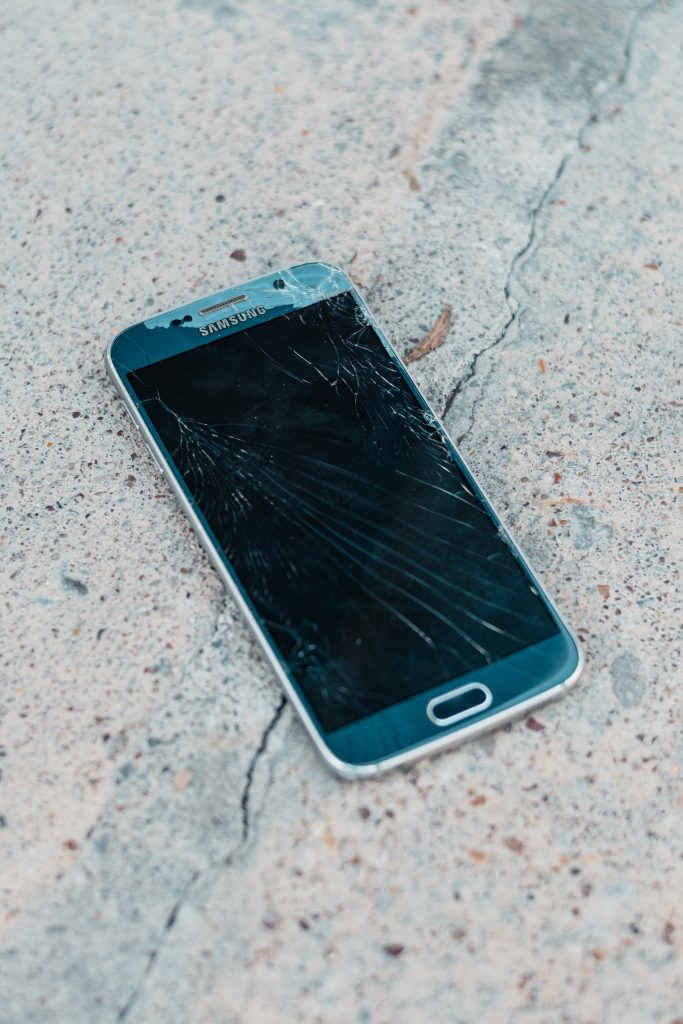 This one's self-explanatory, isn't it? Tiny components and parts that get worn out with time barely cost a few dollars. Therefore the rest can easily be fixed. Yet, service centers have a reputation for being heavy on the wallet.
It is because phone repair shops love replacing components instead of fixing them at a fraction of the cost.
Let us take the example of NAND Flash memory, an essential and expensive part of your phone that costs upwards of $20. Repairing the component after water or physical damage is possible. But the store personnel would prefer to bill you for those twenty bucks, not to mention the additional labor charges.
What if you tried DIY repair? Read on to find out. 
The Magical Hands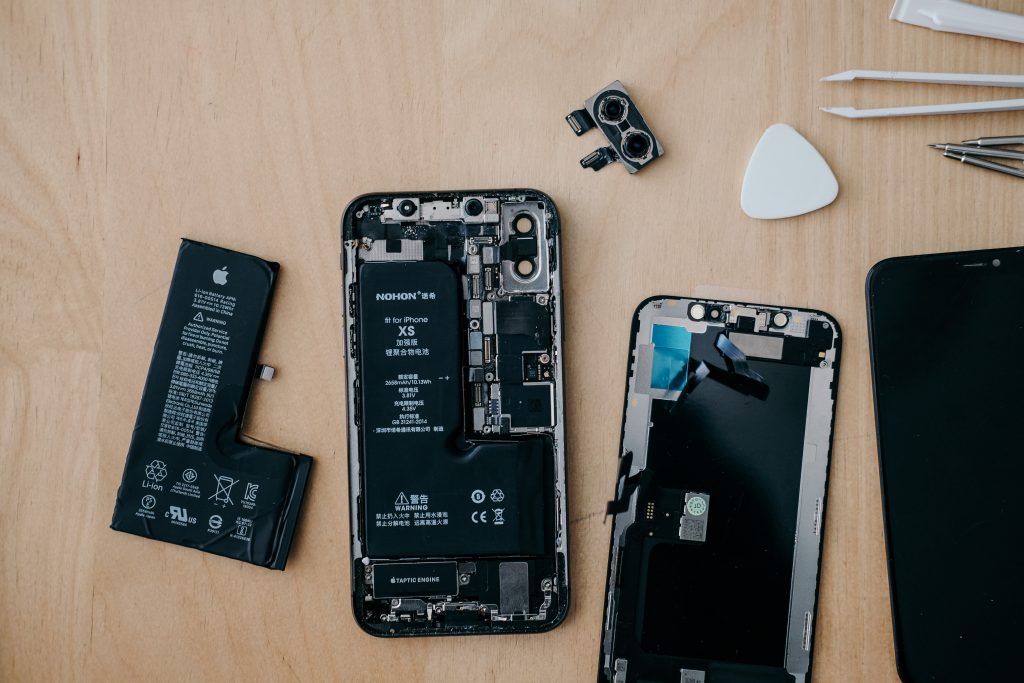 Ever tried using those little pair of tongs or a super-slim soldering iron? Getting a toolkit and spare parts for DIY repair might be easy, but dismantling your phone and putting it back together is a tough nut to crack. 
For instance, when undertaking an iPhone's screen repair, the adhesive should be applied with utmost precision. Else, you could pop out a component or two. The expert technicians have mastered these skills over time, and pulling off such a clean job at home is no cakewalk.
Firsthand experience will start you believing that repairing a phone is truly an art!
All Rights Reserved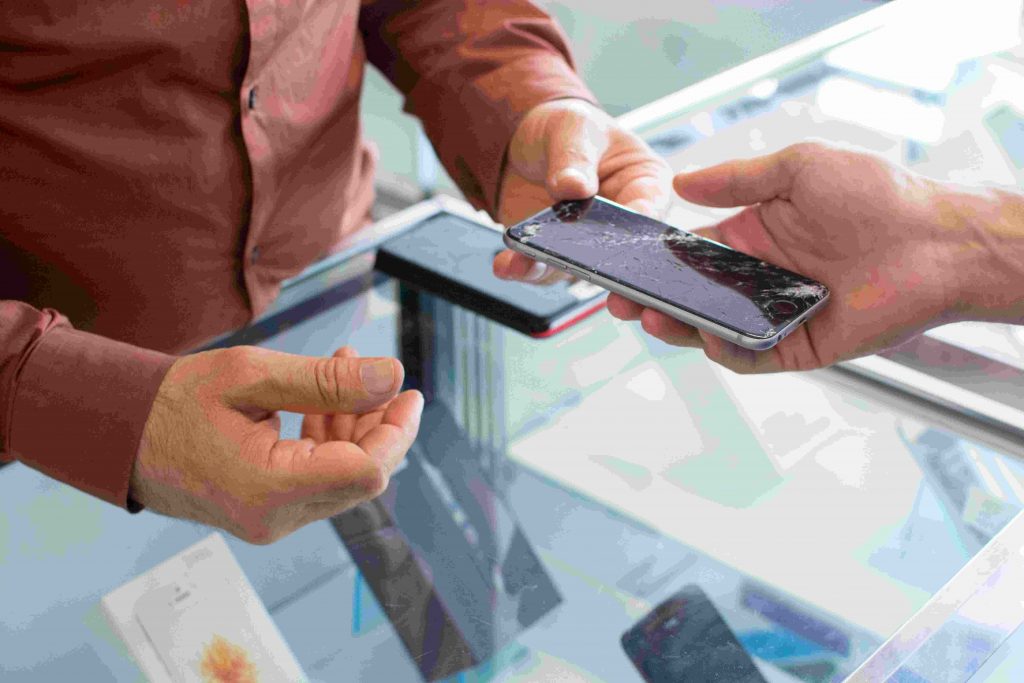 Your phone manufacturer won't like it when they find out you cheated on them! 
Third-party service providers are abhorred by tech giants who infuse billions into the development of their tech. Companies like Apple and Samsung prefer to service their respective models, and everyone else trying to repair phones have to make do with knock-off parts.
Amidst the tussle between third-party technicians and big tech companies, you stand to lose a lot in the form of extended warranties and excessive service charges. And be wary, as you cannot claim on your warranty if your authorized phone repair shop gets a whiff, you've done the unthinkable.
On the other hand, there are numerous cases wherein third-party technicians have duped customers of their original parts or tinkered with the phone only to make them their regular visitors. That takes us to the next section.
Lack Of An Ethical Code
If you have always suspected something wrong going on behind the screens, you aren't entirely wrong. 
A phone is like a portion of an individual's brain with personal details like social security numbers, private photographs, and contact information. Many times, service center personnel are caught snooping on customers' gadgets. 
Even high-profile individuals are not spared of such incidents, especially when their data is leaked to the media. 
Keeping these facts in mind, conceal your personal files as far as possible and share passwords only when absolutely necessary.
Parting Note
While you can choose between authorized and third-party ones, there are no alternatives for phone repair shops. 
That said, you can follow these best practices for an amicable experience – 
Backup your data before going to the technicians

Do some background research so that you get an understanding of what repairs are necessary for your phone

Carry the receipts, warranty card, and other documents to the service center

Once your phone is restored to full health, check if all hardware and software components are intact

Whether you dropped the phone in a pool or slept on it for an entire night, give the technicians a detailed account for better diagnosis
Still apprehensive about going to the repair shop? Check out how to resolve minor issues like the ones with network connectivity by yourself – here